Whether you are a start-up, a small business or a large enterprise, you may already have incorporated IT help desk best practices into your business model, or you might still be thinking about it.
For instance, a help desk can provide immediate assistance for those who need support, improve business operations, keep team members productive, and enhance customer satisfaction.
In this article, we'll discuss some IT help desk best practices, and how following them can help you rethink the way you manage and resolve tickets.
"We've Been On Hold for Over 3 Hours"
Stop wasting hours on the phone with a professional IT help desk
Learn More
The 9 IT Help Desk Best Practices
Before you set up your IT help desk, it is important to take the necessary steps to ensure your desk team is set up for success. Here are nine help desk best practices you can implement to help you to get you started.
1. Choose Reliable Help Desk Software
As a standard best practice, you should use software that has been specifically designed for help desks. You can use software such as BMC Helix or ServiceNow, which include the tools your team needs to successfully fulfill requests.
While there are numerous types of help desk software available, it is best if you find a tool that is not only easy to set up and use, but one that provides an integrated offering. This will make it easier for the support team to provide seamless customer support.
2. Work With Skilled Technicians
When you hire skilled technicians with a well-rounded knowledge base, they can ensure your help desk runs smoothly as they have the ability and experience to solve any IT issues. 
Additionally, skilled technicians can deal with various levels of IT issues and can streamline the process while being able to quickly resolve tickets.
3. Information is Key
Another IT help desk best practice is to create a hub or a central location where your team members or technicians can access information that will enable them to resolve technical issues.
This portal will house all the necessary information for your team to carry out their job effectively. Start by creating a repository and continue to add to it.
4. Have the Right Agreement in Place
To ensure there are no gray areas, you should ensure a Service Level Agreement (SLA) which defines the scope of services your help desk will provide.
It will also indicate the types of assistance provided, hours of operation and set expectations for your support team and other participating parties.
5. Automated Ticketing
Automated ticketing software automatically creates and assigns tickets to your help desk team members, enabling them to get to the root of the problem immediately. This type of automation is perfect for common help desk requests.
Learn more about managed IT services:
6. Put it in Context
Help desk agents frequently receive general requests for assistance. This can be misleading, as they may not know how to resolve these issues.
Providing context turns these situations into resolvable tickets. This leads to increased productivity and of course, greater customer satisfaction.
7. Self-Service
A staff member does not always need to contact a help desk technician. In some cases, they can resolve the problem themself through a help desk self-service portal. This frees up a technician's valuable time to focus on more complex issues. 
8. Enhanced Communication
In order to ensure your help desk runs smoothly, it is important to communicate with your end-users in a diligent and professional manner. The communication needs to be precise, concise, and easy to understand.
There are a couple of ways you can communicate with your users, including via chatbots or live agents. Either way, your communication should always be enhanced so that you can provide a superior customer service experience in every engagement.
9. Metrics
It is important to track and monitor your desk so you can see if it needs improvement, where you can enhance and how it can be better.
Improvements can be made by examining various performance metrics, including:
Response times
Resolution rates
Knowledge base
Customer satisfaction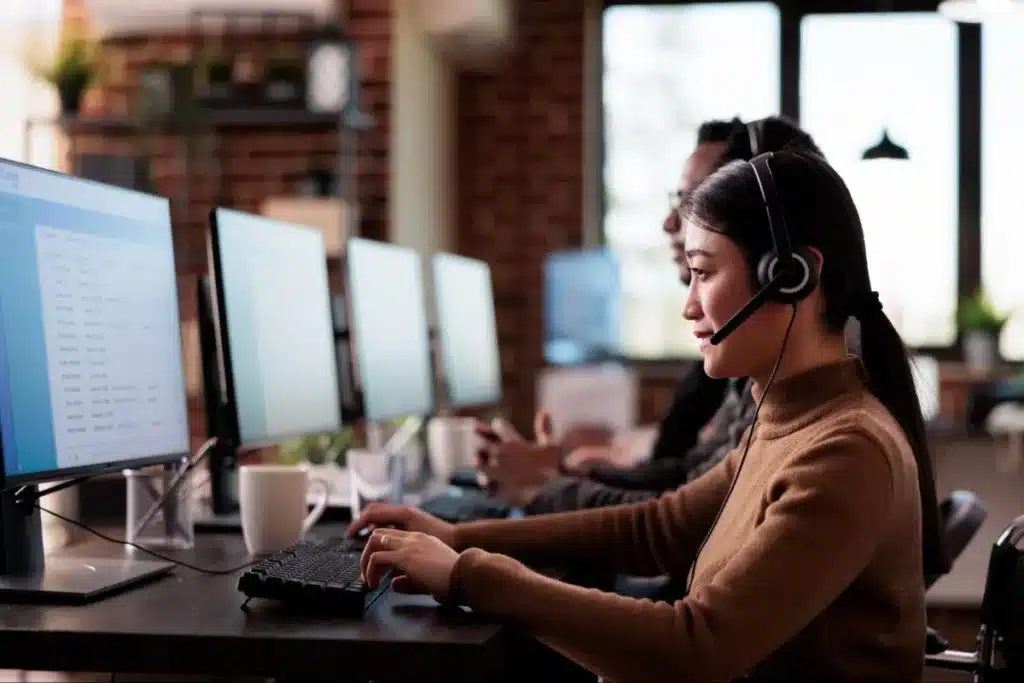 Differences Between a Help Desk and a Service Desk
The terms "help desk" and "service desk" are sometimes used interchangeably. However, there are some significant differences between the two.
Help Desk
An IT help desk is mainly used for immediate resolutions to technical issues. The aim of the help desk is to provide expert support and offer solutions for end-users in an efficient and professional manner.
Other offerings include IT support, problem management and resolution, incident tracking and self-service options. 
Service Desk
A service desk has a wider field of operations and generally is the contact point between a service provider and its users.
Service desks will examine big-picture needs instead of solving problems. They also manage anything from service requests to end-user communication.
Get Reliable Services That Follow IT Help Desk Best Practices
Now that you understand IT help desk categories best practices, you need a partner that delivers excellent customer support that can help you return to work quickly.
At InfoTECH Solutions, we provide businesses across Louisiana with access to a dependable help desk team that delivers a superior customer experience by following IT help desk best practices.
For more information, get in touch today to schedule a free consultation.