Your organization needs the right technology to stay competitive in its industry, and that technology needs the right support. Of course, as business owners know, that's easier said than done.
Finding the right IT support technicians to hire can be a time-consuming and costly endeavor. And, as the demands of technology evolve and expand over time, the workload quickly becomes overwhelming.
The good news is that there is an easy solution. In this article, we'll discuss the six benefits of remote IT support from a managed services provider (MSP). MSPs deliver reliable remote IT support solutions that are both cost-effective and comprehensive. 
What is Remote IT Support?
Before we begin, let's define what remote support actually entails. Broadly speaking, it's a branch of information technology (IT) that allows industry specialists to remotely access your business devices.
Whether the goal is to resolve a network problem, patch a software bug, or configure a new computer system, remote IT support services offer a host of advantages over traditional in-house teams. 
Let's take a closer look at six of the most important remote IT support benefits.
The Top 6 Benefits of Remote IT Support
1. Rapid Response Times
When faced with IT issues, nothing beats having a dedicated help desk at the ready. In contrast to an in-house team that may have bigger fish to fry, MSP help desk technicians offer efficient ticketing and fast resolution.
This rapid response time makes it an indispensable tool, especially for small and medium-sized businesses (SMBs) who may not be able to afford to keep a help desk in-house. 
By remediating IT issues quickly, your employees can get back to work sooner, which helps to reduce downtime and increase productivity.
Experience the Benefits of Getting Remote IT Support
Bring remote IT support benefits to your business today with InfoTECH.
Learn More
2. Cost-Effective
Compared to traditional in-house solutions, remote tech support is not only faster, it's more affordable. For budget-conscious companies, one of the major benefits of getting remote IT support is how cost-effective it is.
Though pricing and packaging models can vary from one MSP to another, you won't be stuck with the host of additional costs you'd quickly rack up with an in-house team. Instead of having to pay salaries, overtime, overhead and other unexpected expenses, you'll simply pay a flat monthly fee based on the number of users or services you need.
3. Support Available Around the Clock 
As we've seen, dispensing with the need to pay full-time salaries is one of the main reasons that remote IT support is so cost-effective. 
Equally important, however, is that most MSPs offer 24/7 support and monitoring. This means you get the support you need whenever you need it.
Because a data breach or technical issue can occur at any moment, this is one of the most important advantages of remote IT support. Whether it's during business hours or after hours, on weekends or on holidays, remote support is always available.
This is especially useful if your business operates with the work-from-home model. By enlisting round-the-clock IT support, productivity will never come to a standstill in the face of a technical issue, especially for those remote working employees in different time zones.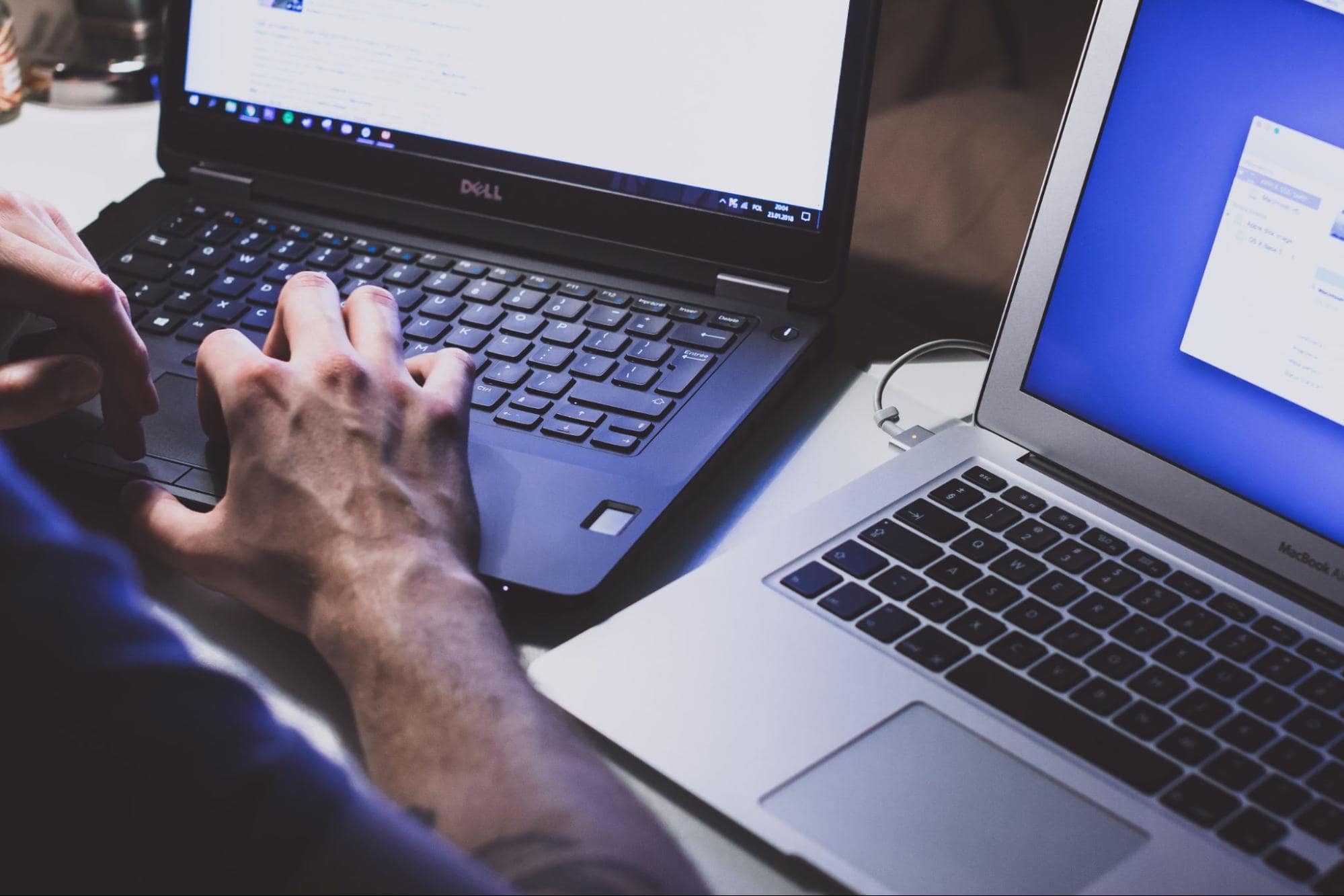 4. Grow Your Business
From small businesses to large enterprises, growing your business should be your number one goal. 
As mentioned earlier, resolving IT issues as soon as they arise is a surefire way to boost productivity and decrease downtime. Over the long-term, these small victories will amass to drive both value and growth.
By partnering with a competent MSP, you can be sure that you'll never threaten your business' future by ignoring issues or delaying resolutions. Instead, you can count on fast detection and fast resolution to keep your growth on track.
5. Improved Access to IT Talent
Attracting top IT talent can be difficult. Even more difficult is keeping them around. By partnering with a managed IT services provider, you'll have complete access to top IT talent, without having to go through the process of hiring and retaining them.
What's more, remote IT experts will have a wider array of accreditations and a greater breadth of experience. This is because, compared to an in-house team, they'll be exposed to a larger variety of common technical issues.
Additionally, if you're unhappy with the specialist assigned to your company, swapping them out for another team member is fast and convenient, with no firing necessary. With so many MSP professionals on-staff, it's easy to find the right person for your business IT needs.
6. Access to Cutting-Edge Technologies
At the current rate of technological advancement, it's nearly impossible to keep up with the newest digital trends, latest hardware devices, or upgraded software tools. 
With a competent MSP as your partner, not only will you enjoy the benefits of getting remote IT support, you can also rest assured that all of your needs will be perpetually accounted for.
MSPs regularly update their technologies to equip clients with the latest developments in tech. This ensures that your organization remains at the forefront of new business IT products, without having to purchase them on the company's dime.
Interested in learning more about remote IT support benefits? Check out these blogs:
Reap the Benefits of Remote IT Support for Your Business
Now that you understand the many benefits of remote IT support, it's time to leverage them for your business.
At InfoTECH, we've been providing organizations across Louisiana with expert IT solutions for almost two decades. We offer a wide range of remote IT support services that include:
IT helpdesk

Cybersecurity

Security Training

SaaS Protection

Threat Protection

Cloud hosting

Voice solutions

Technical support

IT network support

Disaster Recovery (DR)

Business Continuity (BC)
If you are looking to boost productivity while reducing downtime and overhead costs, contact us to bring remote IT support benefits to your business today.