In today's world, technology has become the driving force behind every successful organization. This is true whether you're a small business owner or the executive of a large enterprise.
But to make sure those digital tools are working to your advantage, you need a team of highly skilled professionals at the helm. That's why more and more businesses are outsourcing their IT needs to third-party experts. Between the rapid response time and bottom-line savings, choosing a managed services provider (MSP) for your IT needs is a win-win.
But knowing how to choose an MSP can be tricky. In this article, we discuss how to choose managed services provider based on 5 key criteria, as well as which MSP qualifying questions are most important to ask during the recruitment process.
Top 5 Managed Services Vendor Selection Criteria
As your business continues to grow, so do its technological needs. In-house IT teams are often stretched to their limit by the new demands placed on them, leading to frustration and errors. If you feel like your IT capabilities are not where they need to be, then it's time to consider outsourcing.
But before you begin, there are several managed services selection criteria you need to consider. Below, we discuss the most important traits an MSP should possess.
1. Certifications, Accreditations, and Qualifications
When hunting for an MSP, their level of technical expertise is the lowest hanging fruit. Often, this is the sort of information that can be gleaned from their website. Other times, you may have to dig past the marketing jargon and sales pitches to uncover this pertinent information.
Your research should help you answer the following questions:
What accreditations do they have?

Which licenses have they acquired?

What is their niche area of specialization (if any)?

What type of work are they qualified to do?

Do they offer comprehensive services or only targeted ones?

How many qualified professionals are on-staff?
Answering these questions will determine whether moving forward with any particular managed services vendor is really worth your time.
2. Service Availability
Your MSP should be available 24/7/365. This is not a criteria any serious business should compromise on. If your systems continue to run during off-hours, evenings, weekends, and holidays, then maintaining a continuous IT presence is critical in ensuring your organization is always operating smoothly.
For the most part, this means round-the-clock remote monitoring. These automated systems can effectively detect suspicious activity, network interruptions, or downtime events. And detection is the first step to remediation.
But, if your business requires hands-on attention, then partnering with an MSP who can provide frequent on-site visits is critical. In this case, the best advice is to work with a local company who can rapidly respond to your urgent IT needs.
3. Cybersecurity
The dramatic surge in cybercrime over the last two years is no coincidence. If the pandemic proved anything at all, it's that certain people are always eager to take advantage of widespread fear and suffering.
In fact, according to a recent joint study released by McAfee Enterprise and FireEye, 81% of businesses worldwide experienced increased cyber threats throughout the pandemic.
That's why it's more imperative than ever to protect your business. The question is how to choose managed security services that align with your business needs? Ultimately, you'll want to partner with an MSP that's committed to strengthening your security posture—even if it's already airtight.
In practice, the MSP should offer the most cutting-edge cyber security tools and strategies available. Other services like backup, business continuity (BC), and disaster recovery planning (DRP) are likewise key. In the coming years, learning how to choose managed security services will prove increasingly important.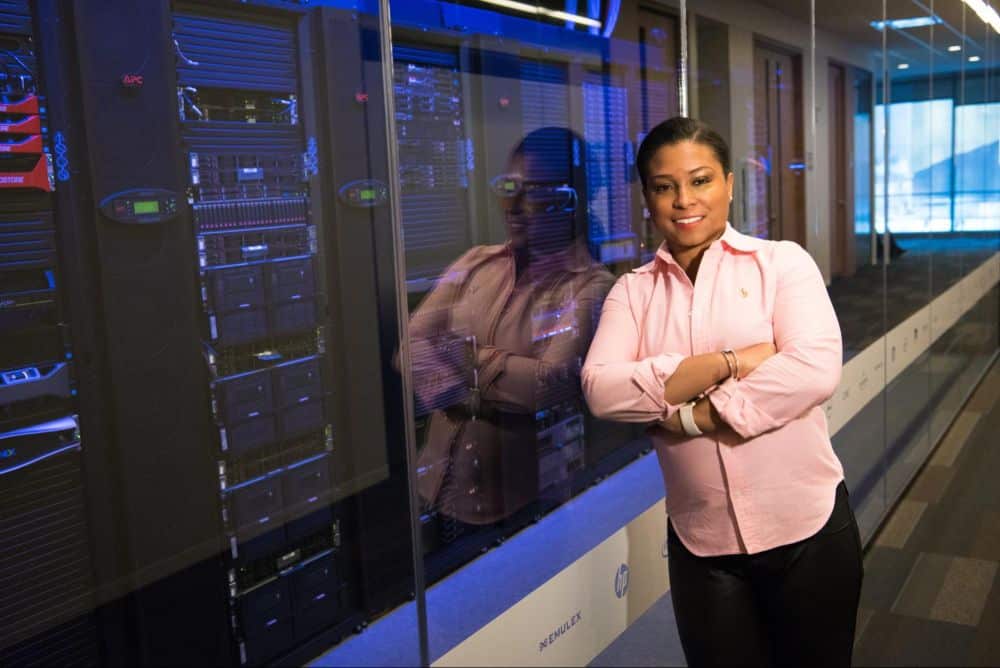 4. References and Reputation
Though it's tempting to choose an MSP based solely on their service offerings and packages, this is a recipe for disaster. Instead, take the time to understand an MSP's character. This means their reputation, references, and work culture.
At the end of the day, an MSP's trustworthiness, credibility, and reliability are arguably more important than their qualifications on paper. Use third-party forums to investigate the kind of experience you can expect from working with a particular MSP. 
You might also consider asking an MSP to provide client references that you can contact directly. From these references, you'll be able to inquire about their experience with the delivery of products and services, the quality of customer service, and whether the service level agreement (SLA) was concise, clear, and fair.
5. Experience in Your Industry
While most experienced MSPs are adaptive enough to meet your needs, partnering with one who has relevant experience will eliminate a long learning curve potentially fraught with mistakes. Therefore, whenever possible, choose an MSP who is intimately familiar with your industry, including things like:
Typical workflows

Technological needs

Security requirements

Standard operating procedures (SOPs)

Regulatory compliance guidelines
The MSP should also provide strategic, forward-thinking solutions to improving IT operations. This proactive approach, coupled with a deep knowledge of your industry, is a winning combination.
12 Questions to Ask an MSP
As you consult with a variety of MSPs, be prepared to ask a handful of pertinent questions. In this section, we offer up the 12 most important questions to ask IT MSP.
What sort of

pricing model

and packages do you offer?

Are there any services that are considered additional?

Are you available 24/7? Remote or on-site?

What is your billing schedule?

How does contract renewal work?

Is there an option for co-management with our internal IT team?

What security policies does your company follow to protect our organization?

Is there a service level agreement (SLA)?

What is your discovery and onboarding process like?

Are there any hardware or software recommendations you'd make for our business?

What are your qualifications, certifications, and accreditations?

Would I be able to speak with your current or previous customers about their experience?
These preliminary questions will offer invaluable insight about whether an MSP candidate is a good fit for your business. Your internal IT specialist(s) should also come up with a specific list of technical questions to qualifying MSP companies. This will ensure that the type and level of service aligns appropriately with your expectations.
Get the Right Managed Services for Your Business, With InfoTECH
Searching for the right managed services provider (MSP) for your business is tricky. Luckily, by taking the time to understand the criteria and questions to ask during MSP discovery, you can ensure that you always choose the right partner for your IT needs and business goals.
Looking for an experienced, trustworthy, and reliable managed services partner? Look no further than InfoTECH.
For nearly two decades, we've been helping businesses just like yours improve performance, streamline operations, and reduce risk. Our MSP offers a wide range of comprehensive services, including:
IT Support and Helpdesk

IT Consulting and Strategy

Advanced Cybersecurity

IT Outsourcing

IT Network Support

Backup, Business Continuity (BC) and

Disaster Recovery

(DR)

Cloud Services

Voice Solutions
 Contact us today to book your free IT consultation with a dedicated account manager.