Depending on the size of your business, you may not have the necessary funds or budget to have permanent internal IT staff to help with any technical issues. However, there is a great alternative and one many businesses have adopted: IT consulting services.
This service has become so popular that the market size of the IT consulting industry in the US increased faster than the Professional, Scientific and Technical Services sector overall. The revenue for the IT consulting industry in 2022 was $623.1 billion.
As you can see, hiring an IT consultant has become ubiquitous because of the numerous benefits it has to offer, like handling IT tasks efficiently and affordably.
In this article, we will take a closer look at the six benefits of IT consulting and why you should consider using this valuable service.
Experience the Benefits of IT Consulting with a Proven Partner
Improve your business processes and save money with a trusted consulting firm.
Learn More
The 6 Benefits of IT Consulting
Hiring an IT consulting firm brings many benefits to your business. For example, an IT consultant might review your current technologies to offer new perspectives while making recommendations about technology upgrades and replacement.
A consulting firm can also offer you peace of mind by providing you with short-term and long-term goals by implementing smart, scalable business processes.
As a business owner, you want expertise and experience that will be cost-effective while offering you technology solutions that will help to streamline and enhance your business. The good news, it's all available; all you need to do is make that phone call.
You may be wondering, "what are the benefits of hiring IT consulting services?" Let's examine some of them to find the answer.
1. Cost Savings
Having your own full-time IT employee or department is not always cost-effective as you have to pay their salaries, offer them health benefits and there are other costs involved. It can add up fast.
When you hire a consulting firm, you can pay per project or by the hour. This can certainly save you time and money and you won't need to have another salaried employee working for you.
2.  Expert Advice
Another of the benefits of hiring an IT consulting service is that you will receive expert advice first-hand from an industry expert. They will also provide you with smart technology solutions and insights on the best IT practices.
With the help of an IT consulting firm, you can also make informed decisions as to how you can implement technology into your business as these MSP Verified IT consultants will steer you in the right direction.
3.  Manage Your Business With Confidence
Your employees are at their best when they are focusing on their actual jobs and not being sidetracked by information technology. Some staff end up taking on other roles and responsibilities and this distraction can prove to be costly on many levels.
However, if you hire an IT consulting firm your employees can do what they do best, which is focusing on their jobs. The consulting firm will take care of the IT management.
Every business owner will have their core teams in place, each playing a vital role. This will help be the catalyst for the growth of your business.
4. Meet Your Business Goals
One of the biggest objectives business owners face is meeting their goals. This is always a big task, but sometimes with the right partner the load is slightly lessened and business milestones look more achievable.
One of the benefits of IT consultants is that they can assist you with:
Improving employee efficiency
Creating infrastructure and reducing ongoing IT issues
Getting your business to operate at a more productive level
Automating tasks, which means you're less dependent on employees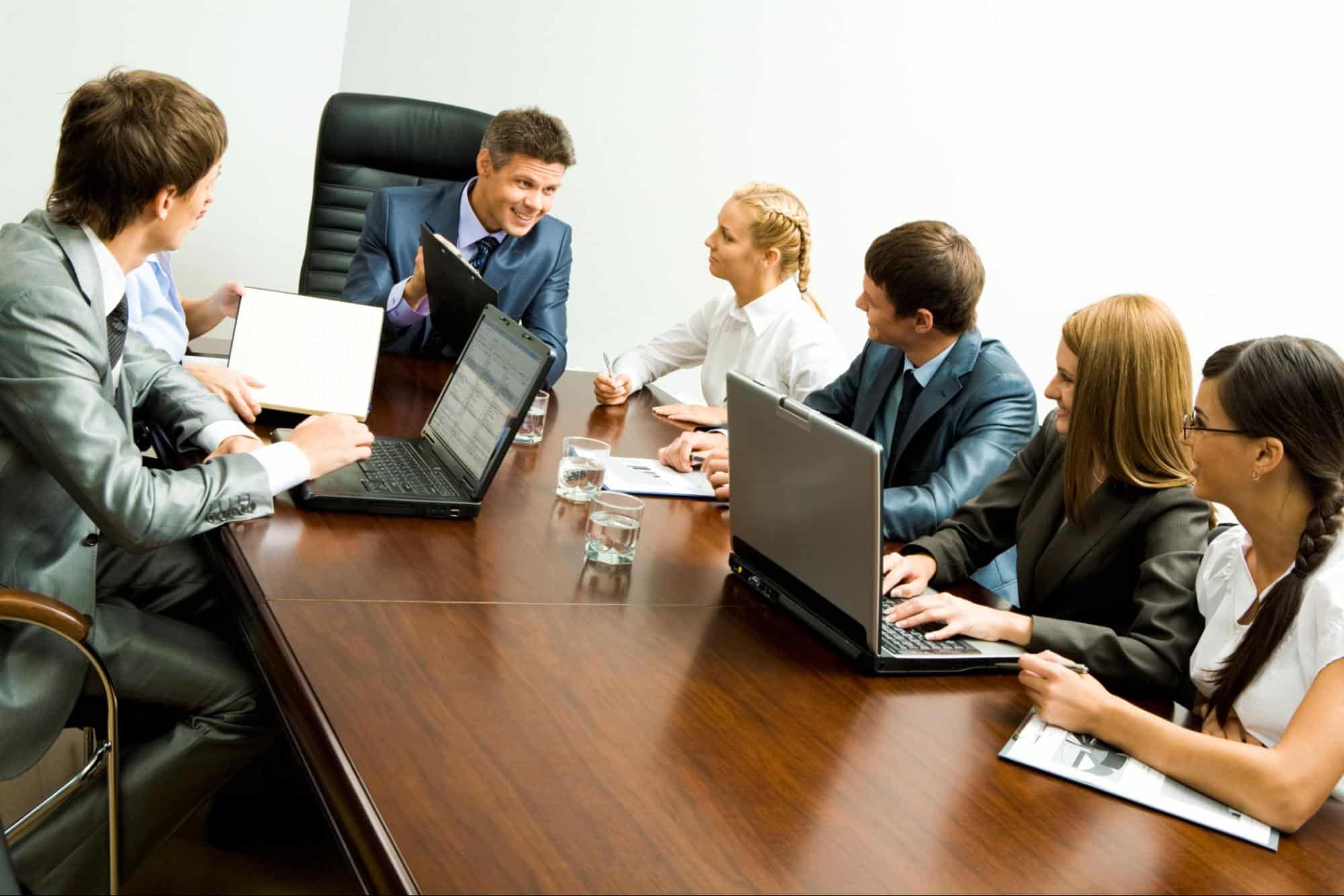 5. Enhanced Cybersecurity
Cyber attacks are becoming more and more frequent and are a serious threat to businesses of all sizes. Statistics show that 60% of small companies that suffer a cyber attack are out of business within six months.
One of the benefits of IT consulting services is that your consultant will be able to protect your business from these devastating attacks.
They will make informed decisions based on your needs and vulnerability. In addition, they will also bolster your security and monitor it. It's a small price to pay for peace of mind.
6. Upskill Your Staff
As skilled professionals and experts in their field, IT consultants can easily train your staff and provide them with tangible knowledge that they can then go and put into practice.
IT consultants act as mentors to individuals or teams, and can also train them in specific areas, which enables them to become the go-to source for pressing issues.
In addition, by training your team and providing them with the tools to succeed, you will not have to hire a consultant when a new challenge arises.
Interested in learning more about the benefits of consulting in IT? Check out these blogs:
Bring the Benefits of an IT Consultant to Your Business With InfoTECH Solutions
As you can see, there are numerous benefits of hiring IT consultants. Not only does it offer you a myriad of options but it also ensures your business remains competitive now and in the future.
With the specialized knowledge they provide and technical solutions they offer your business can operate with confidence on a day-to-day basis, giving you the peace of mind you deserve.
Consulting companies are no longer just an afterthought, they are now a necessity. When you're looking for the right partner, InfoTECH Solutions is ready to assist you.
Since 2004, we have helped businesses throughout Louisiana get more out of their technology through the benefits of IT consulting services.
Our team of  experienced IT consultants will learn your business, your objectives and your goals to create a tailored strategy that ensures your long-term business transformation goals are successful.
Get in touch with us today for a free consultation to learn how you can experience the benefits of consulting in IT.