As cyber attackers become increasingly crafty in their efforts to gain unauthorized access to networks and the sensitive data stored on them, identifying and eliminating network vulnerabilities is critical for today's businesses.
Studies show that over 155 million records are subject to exposure and theft as a result of cyber attacks annually, leading to $4.2 billion in total damages.
Those staggering numbers are true indicators that now is the time to focus on closing gaps in your system that could be causing these network security threats and vulnerabilities.
If you lack the proper protection or a comprehensive network security strategy, you could be placing your entire company at risk. In this article, we will examine four of the most significant types of vulnerabilities in network security, and how to mitigate them.
Avoid Network Security Vulnerabilities With a Trusted Partner
Prevent unauthorized access to your network with InfoTECH's security experts.
Learn More
What are Network Security Vulnerabilities?
As stated in the ISO/IEC 27005 set of standards, cyber vulnerabilities are classified based on the type of asset they belong to. This means your business can be faced with:
Network vulnerabilities
Software vulnerabilities
Hardware vulnerabilities
Personnel vulnerabilities
Organizational vulnerabilities
There are three major categories of network security vulnerabilities:
Physical network vulnerabilities involve accessing the physical asset. On-site computers and servers on-site are relatively less secure and more subject to unauthorized access because they can be easier to access unless you have industry-grade security. Managed services providers (MSPs) often have off-site servers with industry-standard security and access control, making hardware much more difficult to access.
Non-physical vulnerabilities involve software, data, and your operating system. Hackers find and exploit protection gaps in each to facilitate stealing data. This can ultimately be mitigated through regular updates, patching, and maintenance.
Human-based vulnerabilities are the direct cause of neglect, errors, or oversight by users. Employees are among the leading causes of security vulnerabilities in many businesses, and their mistakes can make it easier for hackers to gain unauthorized access. Proper cyber awareness training programs can eliminate this issue.
Common Types of Network Security Threats and Vulnerabilities
There are many different types of attacks in network security that can affect an organization. The four most common types include:
1. Malware
Malware is malicious software that installs viruses on computers or mobile devices through downloaded or installed software.
It is one of the most common tactics used by hackers to pilfer information from companies. In the first half of 2022 alone, there were 2.8 billion malware attacks observed worldwide.
There are many different types of malware, the most notable of which are Trojan horse viruses. Another common type of malware used by hackers for stealing data is a ransomware attack.
Ransomware locks users out of their system, preventing them from accessing their data until a ransom is paid to the hacker. Unfortunately, there is no guarantee that the data will be released once the payment is made.
These attacks can be very costly for businesses. Statistics from Palo Alto Networks indicate that the average ransom demand rose 144% to $2.2 million in 2021, while the average ransom payment was $541,010, representing a 78% increase.
2. Outdated or Unpatched Software
There was once a time where software updates were less common. Whenever one occurred, it was usually to install new functionalities to improve the overall user experience.
The evolution of cyber threats and vulnerabilities resulted in a major shift for software updates and patching. Both now occur more frequently, as newer versions seek to eliminate bugs and other issues that could lead to information security vulnerabilities.
An outdated operating system and software are major liabilities for your organization. If they are not regularly updated or if patches are not applied, your sensitive data could be at risk.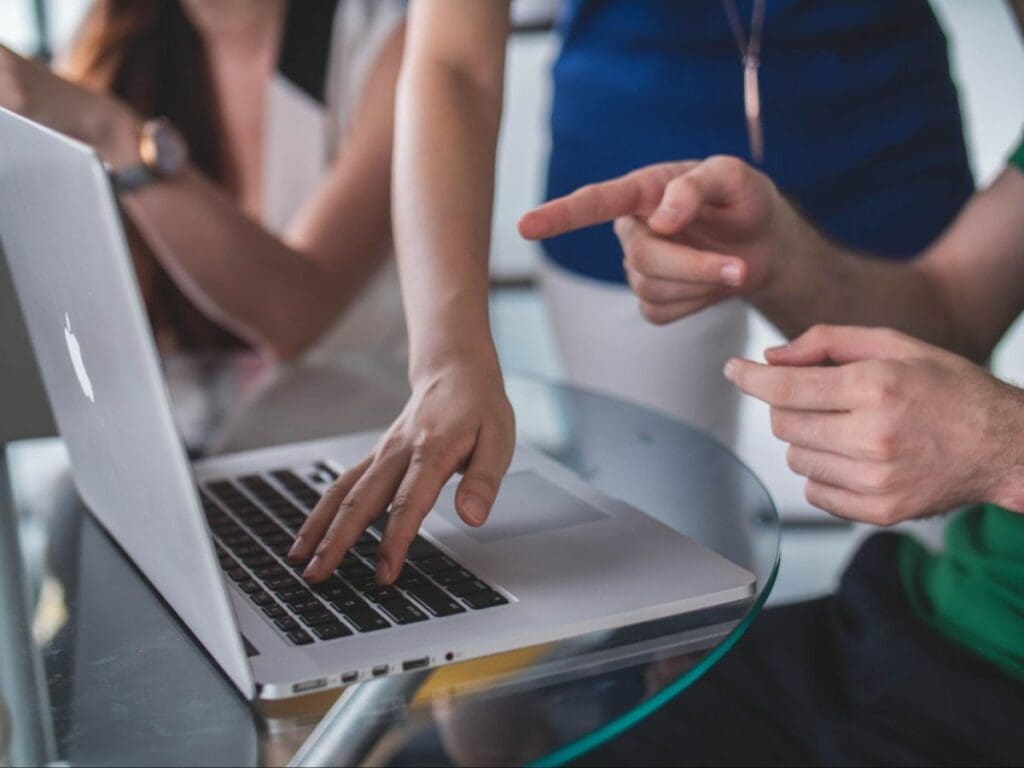 3. Phishing Attacks
Social engineering attacks have become one of the most common types of attacks in network security.
They allow hackers to gain access to a network by bypassing authentication and authorization protocols. The increase of these attacks has grown exponentially in recent years, resulting in $1.8 billion in total losses in 2020 alone.
Phishing attacks are among the most common types of social engineering attacks. They disguise themselves as an email from a legitimate source to gain the recipient's trust.
A phishing email will attempt to have users click links or open attachments that can download malicious code onto your network, which could put sensitive information at risk.
Another tactic used by phishers is integrating a strong sense of urgency into the email to prevent the user from thinking twice about the email.
Some of the ways users are able to protect themselves from phishing attacks include using a strong password or implementing multi-factor authentication.
When a device is accessed from somewhere new or unusual, it requires a secondary authentication from the user. This typically comes in the form of a text message or email sent to the user with a verification code to confirm that they are logging into their account.
4. Unsecure Email Systems
While email systems only comprise around 4% of data breaches, they still resulted in a cost of over $5 million for every breach attempt, according to IBM's Cost of a Data Breach Report.
Hackers are well aware that human-centric network security vulnerabilities are often the most effective way to gain access to sensitive information, seize private messages, develop illegal network gateways, and infect entire systems with malware.
The good news is that these cyber threats and vulnerabilities can be thwarted with:
Multi-Factor Authentication (MFA)
Not accessing email accounts over public WiFi
Requiring stronger passwords for email access
Regular monitoring of your employees' email habits
Training on how to identify and avoid phishing emails
Scanning suspicious attachments before opening them
Relying on advanced email protection and anti-spam tools
Interested in learning more about cyber security vulnerabilities? Check out these blogs:
Mitigate Information Security Vulnerabilities With a Proven Partner
Now that you understand some of the most common types of vulnerabilities in network security, it's time to take the appropriate steps to prevent them while keeping your sensitive information out of the wrong hands.
A little bit of preparation for these network security vulnerabilities can go a long way. If you need help developing a plan for your business, InfoTECH Solutions is ready to assist you.
For more than 18 years, our team of security experts has helped businesses across Louisiana improve their network security practices by preventing unauthorized access and curbing attempts to steal data.
Set your business up for success by stepping up your defenses against common network vulnerabilities. Contact us today for more information and a complimentary IT assessment.
[/et_pb_text][/et_pb_column]
[/et_pb_row]
[/et_pb_section]