When it comes to managing your IT needs, there are two main options to choose from: break/fix vs. managed services. Each approach has its own advantages and disadvantages, and understanding the difference between the two is crucial in determining which one is right for your business.
In this blog, we'll take a look at exactly what differentiates break/fix vs. managed services to help you make the right decision for your business.
Break/Fix vs. Managed Services: Exploring the Differences
Break/fix services are exactly what they sound like – they fix your IT problems when they arise. This approach is essentially reactive, meaning that your IT service provider will only be involved when something goes wrong.
For example, if your company experiences a hardware failure or software issue, you would contact your break/fix provider to come in and fix the issue.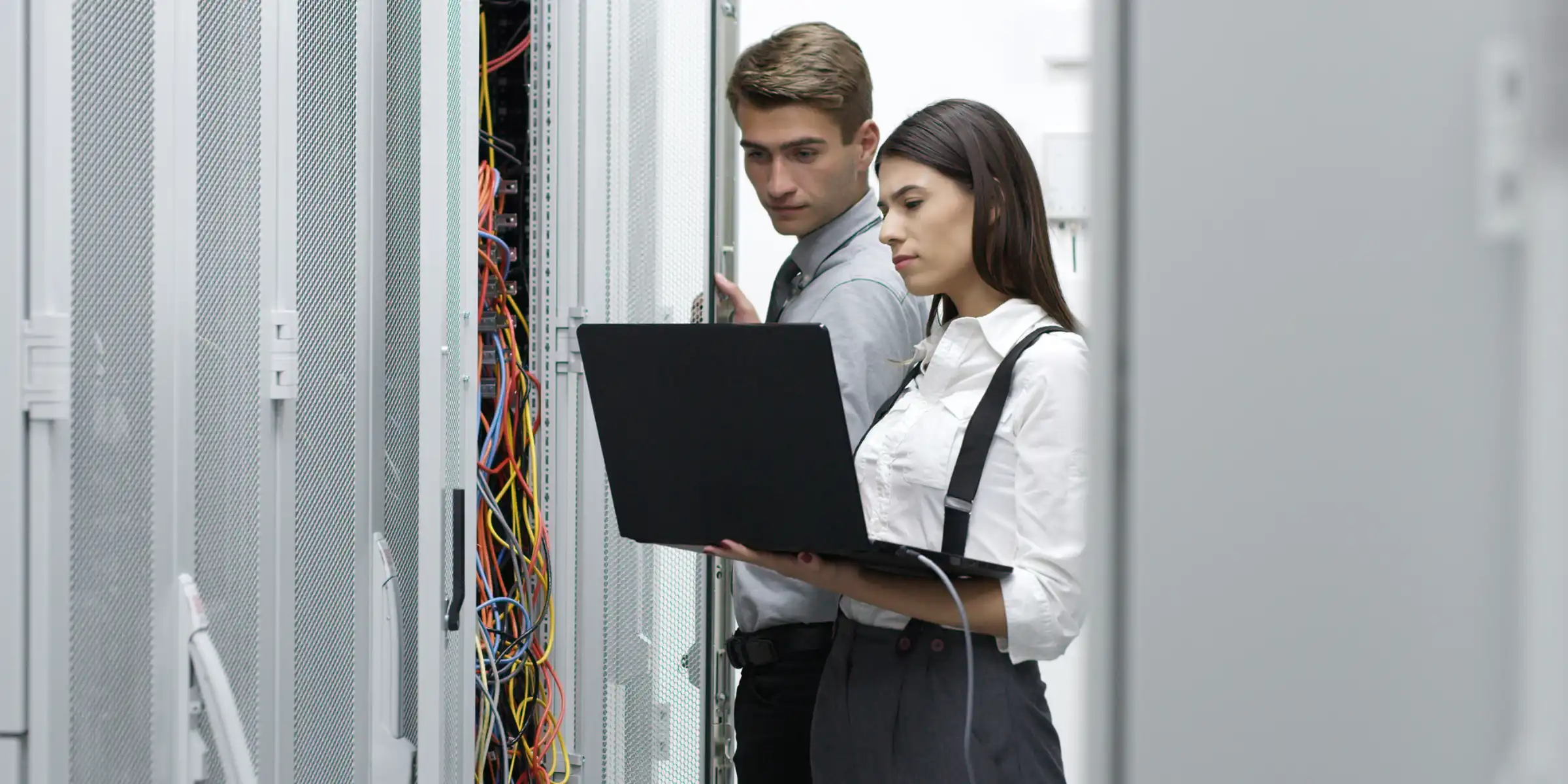 Managed IT services, on the other hand, take a proactive approach to IT management. This approach involves outsourcing the responsibility of maintaining and monitoring your IT infrastructure to an external provider.
Managed service providers (MSPs) take a holistic approach to IT management, providing ongoing support and maintenance to keep your systems running smoothly.
Considering that more than a quarter (27%) of B2C survey participants said they believe their business is unprepared for unexpected downtime, this illustrates the need for managed services providers today.
Now let's delve deeper into the differences between break/fix and managed IT services:
Differentiating Factors: A Closer Look at Break/Fix vs. Managed Services
1. Cost
Break/fix services are typically billed on an hourly basis, which means that you only pay for the time spent fixing an issue.
This can be cost-effective for smaller businesses that don't have a lot of IT needs. However, if you have multiple IT issues in a short period of time, the costs can quickly add up.
Managed services models are usually priced on a flat monthly fee for service, which includes ongoing maintenance and support. This pricing model allows for better budgeting and predictability of IT expenses.
Because MSPs take a full-time proactive approach to IT management, they can often prevent issues from occurring in the first place, saving you money in the long run.
Learn more about the benefits of managed IT services and how to choose a provider who meets your needs. Check out these additional resources:
2. Response Time
With break/fix models, the IT team will only respond to an issue once it has occurred.
Depending on the severity of the issue and the provider's availability, response times can vary greatly. This can be frustrating if your business is experiencing downtime or lost productivity due to an IT issue such as downtime.
Managed IT services, on the other hand, provide clear response times as part of their service level agreement (SLA).
MSPs proactively monitor your systems and can often identify and resolve issues before they cause downtime. In the event that an issue does occur, MSPs have the resources and expertise to respond quickly and efficiently.
3. Expertise
Break/fix services are typically provided by individual IT consultants or small IT firms. While these providers may be knowledgeable in certain areas, they often lack the depth and breadth of expertise of a larger MSP.
Managed IT services are provided by teams of IT professionals with a wide range of expertise in different areas of IT.
They also invest in ongoing training and certification programs to ensure their staff is up to date with the latest technologies and best practices. This level of expertise can be invaluable when it comes to managing complex IT environments – which is likely why over 92% of G2000 companies now rely on outsourcing.
4. Scalability
Break/fix services are typically geared towards small businesses with minimal IT needs. As your business grows and your IT needs become more complex, the hourly billing model of break/fix services can become inefficient and costly.
Managed IT services are designed to be scalable, meaning they can grow and adapt to meet the changing needs of your business. MSPs can provide additional resources and expertise as need them.
Don't Let IT Get in the Way of Your Growth
Scale your business with four flexible service plans that fit your needs
Contact Us
Get The Best of Managed IT Services with InfoTECH
While break/fix services may be more cost-effective in the short term, managed IT services offer a more comprehensive, scalable, and predictable approach to IT management.
And with an increasing number of businesses looking to leverage these benefits, the future is bright for managed services going forward.
According to Grandview Research, the managed IT industry is expected to grow at a CAGR of 12.8% from 2023-2030.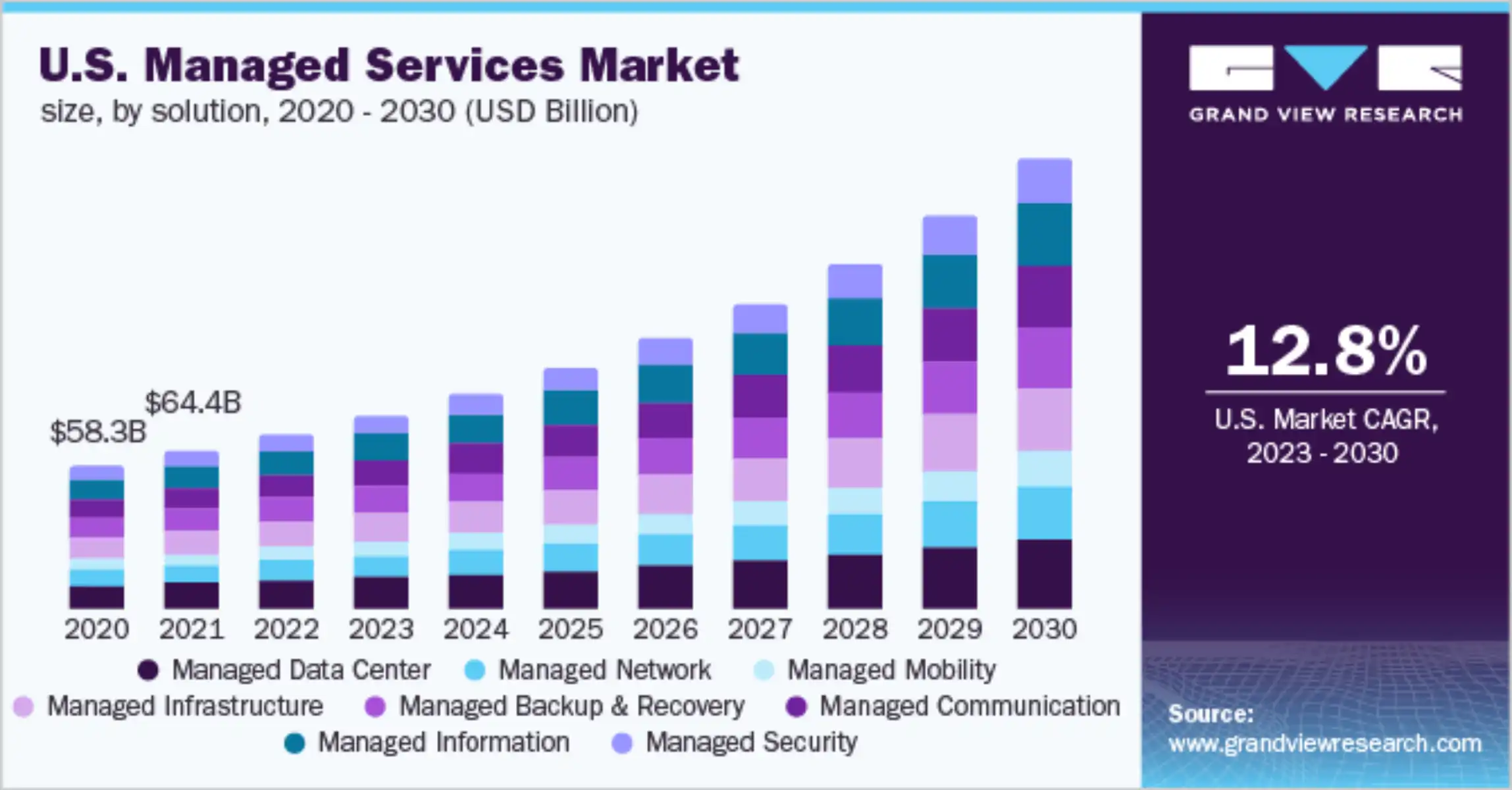 Image Credit: Grandview Research
But how can you ensure you get the best in your managed service provider?
InfoTECH Solutions takes the time to understand your business needs and provide you with tailored solutions to help you achieve your goals while only paying for the services you need. And with 24/7 365 support monitoring – we're always looking out for you and your team.
Learn more about how we can help eliminate problems and drive your business forward with IT management.