Digital assets are extremely valuable to cybercriminals. Without adequate protection and insurance, virtually any person, business, or organization with a website is at risk of costly cyber attacks such as data breaches or network outages. 
For instance, the ransomware attacks within the State of Louisiana in late 2019 resulted in millions of dollars of damages for affected municipalities, such as New Orleans.
Public institutions, organizations and corporations aren't the only ones targeted by cybercriminals in recent years. America's small and medium-sized businesses are increasingly falling victim to online crime, with each breach costing business owners more than $25,000.
But what exactly does cyber insurance cover, and how can you create a cyber insurance coverage checklist for your business? This article will answer those questions and explain how to meet the cyber insurance coverage policy requirements.
Is Cybersecurity Enough?
It's no secret that guarding digital and online assets against criminals in 2022 requires education and a well-executed cybersecurity plan. 
However, cybercriminals are resourceful, creative and ever-evolving. Even with the best security protocols, businesses can still fall victim to cybercrime.
Need Help Creating a Cyber Insurance Coverage Checklist?
Meet the cyber insurance coverage policy requirements with advice from InfoTECH.
Learn More
Cyber Insurance Coverage for Outstanding Protection
It has become essential for companies to invest in cyber liability insurance and online security services. 
This is not dissimilar to protecting a home or vehicle with both security devices and insurance coverage. As with all insurance policies, it's best to shop around for one that's ideally suited to your needs, budget, and business goals. 
A cyber insurance policy is the best way to fully protect your business from various types of cyber crimes, such as:
Data breaches

Cyber extortion

Business interruptions

Damages to

computer systems

Ransomware or malware attacks

Crisis management and PR expenses

Penalties or fines from regulatory bodies
Cyber liability insurance can also cover various costs that you may incur, such as fines and litigation fees.
How to Meet the Cyber Insurance Policy Requirements
1. Understand Your Business's Level of Risk
No two businesses are alike, including their risk of becoming impacted by cybercrime. Therefore, a company must purchase a cyber insurance policy specific to its individual risk level. 
The size of your company can determine the risk level, the industry you work in, and even your location can all affect how likely you are to experience a cyber attack.
For example, companies in the healthcare industry are often the target of cybercriminals for their large amounts of sensitive data, such as patient records. As a result, these businesses may require higher coverage limits than companies in other industries.
Other risks to be aware of before choosing a cyber insurance coverage policy can include:
How much sensitive, private information does your company handle and store?

Examples of information that should be highly protected include clients' names, payment information, healthcare information and contact info.

What risk management systems are currently in place to safeguard sensitive information?

Does your business have an internal security program, or is your cybersecurity part of a managed IT services plan? If your protection plan is outsourced, what insurance coverage do they have in place that can benefit your company?

Do you share/exchange sensitive information with third-party applications or APIs?

The use of third-party services and applications is essential for many businesses in 2022. However, it's vital to understand what level of risk those platforms expose your business to.

How well are your employees educated on cybercrime prevention?

Employee education is key to reducing a business's risk of being the subject of cybercrime. The risk of an online attack can be reduced when good internal policies and education programs are in place.
2. Know Your Regulatory Responsibilities
Businesses are required to follow a variety of privacy regulations set by various regulatory bodies. In addition, companies must also adhere to various privacy acts. 
It's up to individual business owners to know their obligations for protecting sensitive, personal information. Insurance policies may not cover businesses not compliant with local privacy regulations. 
Two of the most well-known privacy acts are the General Data Protection Regulation (GDPR), introduced in 2018, and the California Consumer Protection Act (CCPA), also introduced early in 2018. 
The GDPR and CCPA apply to all companies that process or store data belonging to EU citizens and California residents, regardless of where the company is located.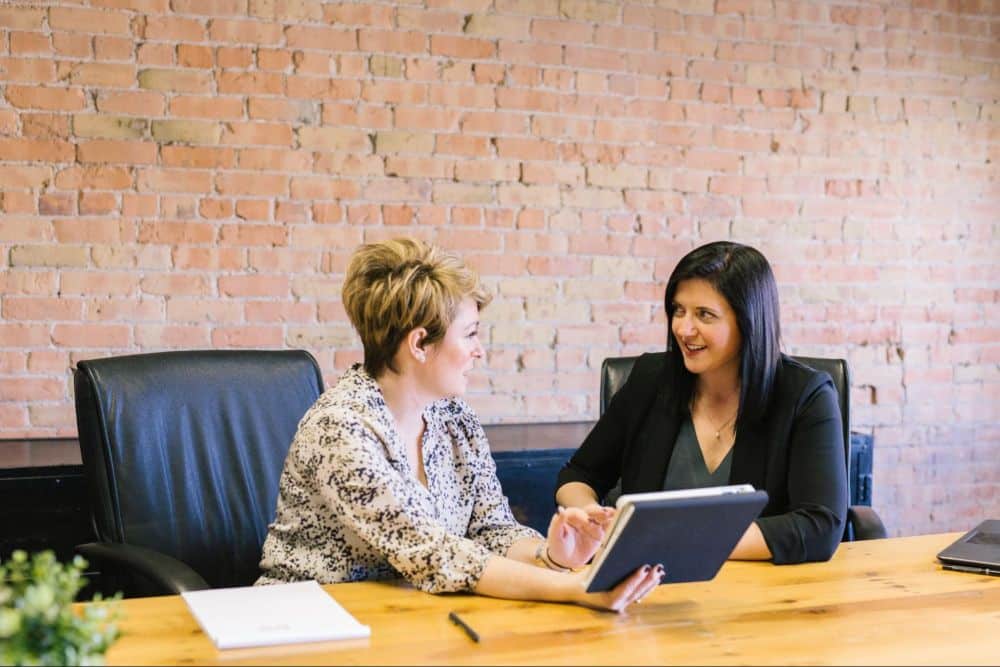 3. Determine Your Budget
The next step in choosing a cyber insurance policy is determining how much coverage you need and can afford. The amount of cyber insurance coverage your business needs is based on various factors, including:
How much would it cost to recover from cyber attacks?

This includes the cost of restoring lost data, repairing damage to your systems, and hiring a public relations firm to help repair your reputation.

How much revenue would your business lose if you were forced to shut down for a period of time?

This is known as

Business Interruption

Insurance.

How much would it cost to defend your company if you were sued due to a cyber attack?

This includes the cost of hiring a lawyer and any settlements, judgments, or fines you may be ordered to pay.
The best way to determine how much cyber insurance coverage your business needs is to work with a cyber insurance broker. A broker can assess your business's risks and recommend the right amount of coverage for your needs.
Cyber Insurance Coverage Checklist: 6 Mistakes to Avoid
1. Not Getting Enough Coverage
One of the biggest mistakes businesses make when purchasing cyber insurance is not getting enough coverage. This can be a costly mistake if your business falls victim to data breaches or cyber attacks.
2. Not Understanding Your Policy
Another mistake businesses make is not taking the time to understand their policy. It's important to know what your policy covers and what it doesn't. Otherwise, you could be in for a surprise if you make a claim and find out your cyber liability insurance policy doesn't cover what you thought it did.
3. Not Updating Your Policy 
As your business changes and grows, so do its risks. Furthermore, because cybercrime is constantly evolving, it's important to ensure your cyber insurance policy can too. Otherwise, you may find yourself underinsured in the event of a cyber attack.
4. Failing to Disclose
Cyber Risks
When applying for cyber insurance, your business must be honest about its cyber risks. If you fail to disclose these risks, your policy could be void if you make a claim.
5. Not Having a
Cyber Security
Plan 
Even if you have cyber insurance coverage, it's important to have a cyber security plan in place. This will help you prevent cyber attacks and minimize the damage if you do suffer an attack.
6. Not Asking Enough Questions
When looking for a cyber insurance policy for your business, it's best to ask as many questions as possible. If you're unsure what to ask a potential insurance broker, consider the following:
Is the coverage right for my business?

What limits and options are available in the policy?

Does this cover extend to a third-party

security breach

?

What is the excess/deductible on the policy?

Is there a type of cybercrime excluded from the policy?

What's the claims process, and how long will it take to receive a payout?

How much does the policy cost?

What is the incident response time?
Interested in learning more about cyber security? Check out these blogs:
Develop a Cyber Insurance Coverage Checklist With InfoTECH
Regardless of industry or size, companies need to protect their digital assets from cyber risks. Businesses that are unprotected may easily become the victim of a cyber attack, forcing them to cover the cost of repairs and deal with severe non-compliance penalties.
At InfoTECH Solutions, our cyber security experts have assisted organizations across Louisiana for more than 18 years. Not only can we help protect your business from data breaches and cyber attacks, we can also advise you on the many types of cyber insurance coverage.  
For more information on fortifying your business's data, digital assets and customer information, and how to meet the cyber insurance coverage policy requirements, contact us today to schedule a consultation.