Businesses are increasingly turning to cloud-based solutions to improve efficiency, reduce costs, and achieve greater flexibility and visibility within business processes.
According to findings, In 2020 alone, 61% of businesses migrated their workloads to the cloud – and as of 2021, 94% of enterprises use cloud services.
With new technologies and enhancements, the cloud's capabilities to streamline operations only increase.
However, implementing and migrating to the cloud can be a complex and daunting task, with many of its own unique potential challenges.
In this blog post, we'll explore some of the common cloud migration challenges, and offer tips on how your business can navigate through them with the help of a managed service provider (MSP).
Understanding the Nature of Cloud Migration Challenges
The global cloud computing market grew from $24.63 billion in 2010 to $156.4 billion in 2020.
A growing demand for managed service providers (MSPs) is accompanying the growth of cloud computing services to help navigate cloud migration challenges and complete a successful migration.
Here are some of the most common obstacles involved in this digital transformation, as well as some popular strategies for mitigating cloud migration challenges.
Security Concerns
When moving to the cloud, sensitive data is transferred, making it susceptible to attack.
While cloud computing is the safer option over traditional data centers, there are security concerns you must take into account when moving data.
As a result of the ease with which cloud-based operations can now be conducted, the following must be taken into account before completing your "lift and shift" cloud adoption:
API vulnerability
Blind spots
Compliance requirements
Cloud data security best practices
And more
Relying on multiple vendors across various cloud services increases complex interdependencies and compliance risks that could create further security threats.
This is why it's essential to gain an understanding of all vendors' security protocols and processes so appropriate policies can be put into place in order to keep data secure throughout the entire migration process.
Work with one vendor who can handle all your cloud migration needs while prioritizing security.
Check out these additional resources to learn more about our IT/365 Virtual Private Cloud offering and how InfoTECH can help:
Poor Planning
Poor planning or incomplete assessments of your cloud migration strategy can also lead to unpredictable results and a time-consuming transition process.
To be able to fully realize the benefits of a cloud environment and make the transition as smooth as possible, it is essential that a comprehensive plan be established and followed.
Proper planning involves:
Identifying key business objectives
Creating timelines and milestones
Mapping out roles and responsibilities
Critically assessing potential risks
Preparing for contingencies
Having alternative approaches
Establishing clear goals will guide the process ensuring success by reducing chances of delays or mistakes.
With detailed planning covering specific topics like security concerns or budget considerations, you can carry out successful migrations and unlock the power of cloud platforms for your business.
Change Management
In addition to the cloud migration challenges above, you need to ensure that your resources are relatively future-proofed for unexpected changes in traffic volume or other factors.
Cloud migration is not a one-and-done process.
After completing your successful cloud migration, your business will likely need to invest in additional resources and tools to support your growth and expansion.
The following aspects should be taken into account when implementing cloud infrastructure:
What additional services/roles will need to be fulfilled after migration?
How will you secure these new services/applications?
Do you have clear usage policies in order?
Do you have a training plan in place?
Therefore, it's critical to choose a provider who you can ensure will provide you with reliable support and guidance to help you navigate through your change management challenges.
When you work with a managed IT service provider like InfoTECH, that's guaranteed.
Book a free consultation to learn more about how we can help:
Book Your Consultation
While migrating to the cloud can be a great opportunity for growth and development, it requires careful research, planning and execution in order to ensure successful outcomes.
Managing Costs During and After Migration
Of course, budgeting is always a concern when it comes to implementing new technologies into your business – and a public cloud migration is no exception.
Cost management and budgeting is an important factor when considering a move to the cloud.
Although cloud solutions have been known to be the more cost-efficient option over traditional on-premises solutions because they do not require additional servers, racks or specific hardware configurations, it's important to be aware of cloud migration challenges you may face in regard to budget.
This starts with being mindful of the ongoing costs associated with using the cloud.
As usage changes, so can overall fees for services like storage and computing power.
Knowing how to correctly tailor your pricing tier without reaching overcapacity and paying unnecessary fees is essential for any successful cloud migration.
Your business may also consider running cost simulations prior to migration in order to gain insight into expected usage trends and future costs.
All in all, proper budgeting is essential to mitigating cloud migration challenges associated with budget, and can lead to a more successful transition with fewer financial surprises along the way.
Mitigating Cloud Migration Challenges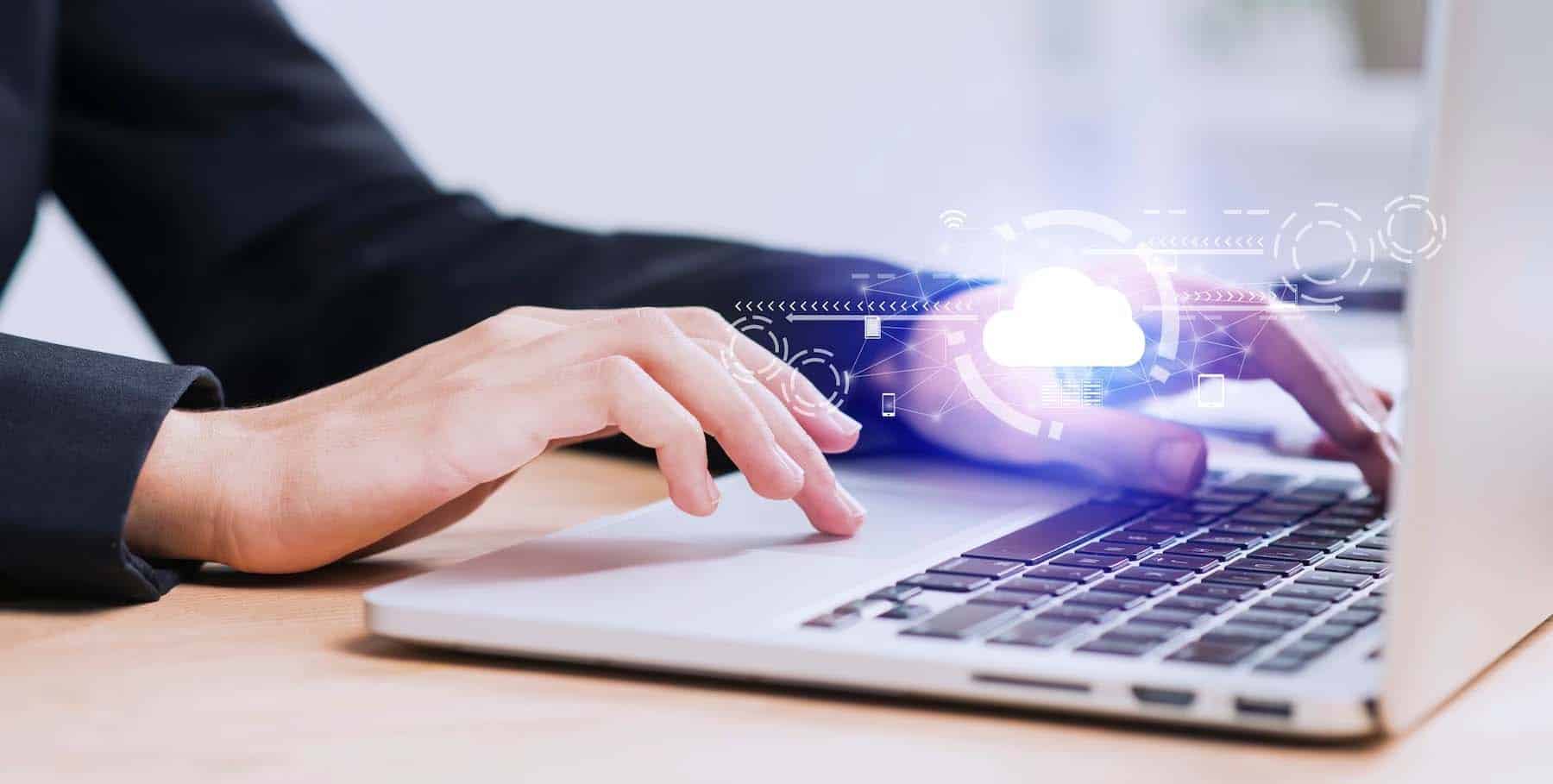 Cloud migration can be a daunting process to manage on your own.
Fortunately, working with a Managed Service Provider (MSP) can aid in mitigating cloud migration challenges the whole way through.
MSPs have the experience necessary to effectively plan, deploy, and manage cloud solutions—helping to ensure costs are never higher than necessary and optimal performance is maintained throughout the migration process.
With the help of a trusted provider like InfoTECH, your business can ensure a seamless cloud migration by leveraging the expertise, predictive insights, and proactive maintenance capabilities of our team.
Book your free consultation today to learn more about how we can help!